Intro
I'm allowed to mail in one of these intros, right? Onward!
Verdict: Needs more hustle.
Women
8. St. FX
Direct sources went ghost mode on this team but that's okay, no grudges shall be held. Leading off for them is rookie Siona Chisholm, who decided to get into the middle of a Laval sandwich at the Interlock meet in October. That's gutty, but they're going to need their other scorers to pull off a sandwich of their own if they want to come top eight. The team is also club-sandwich type deep with runners down the whole lineup contributing to the team score throughout the season. Eric Gillis respects equal distances, and he also respects sending both squads through the swamp to run with the moose. With a little sandLUCK this team could surprise people… in a good way… like when you're eating a sandwich and realize someone put dill pickles on it.
Verdict: Needs more George Foreman.
7. UBCO
I'm gonna be honest. Until this season I didn't know this school existed haha… HA. Anyway, the strength of this team lies in their Mike Tyson lineup up front, where Joanna Brown and Lauren McNeil are a DEVASTING 1-2 (I would say Muhammad Ali, but it takes quite a bit of hard-core activism to be deserving of that comparison). What's interesting about this combo is that Joanna is 29 and McNeil is 18. It's a decade's worth of nasty packed into just 2 runners. Is there enough left for the remaining 5? Camille Galloway sneakily won the Sled Dog invite in 2019. Maybe she has enough residual dogs left from that one to be nasty. Sources are telling me some boyfriends are such massive competitive spectators that they've come to consider themselves as new roster additions! The rest of this unit is going to have to show the real work ethic required to make the squad. Malindi Elmore has been described as "great," which is the most hockey player answer I've ever received, but still good enough for me to like the Heat for the top 7. I encourage you to watch their latest hype video edit where the men's team proclaims they will eventually have "10 guys that are going to go sub-30 in the "10" by the end of the year." The key here is that they didn't specify what they meant by "10", so they may not be wrong. That's elite chirping. It seems like the women's team displays that kind of confidence as well, plus they're fast, so it's an easy pick.
Verdict: Needs more nasty.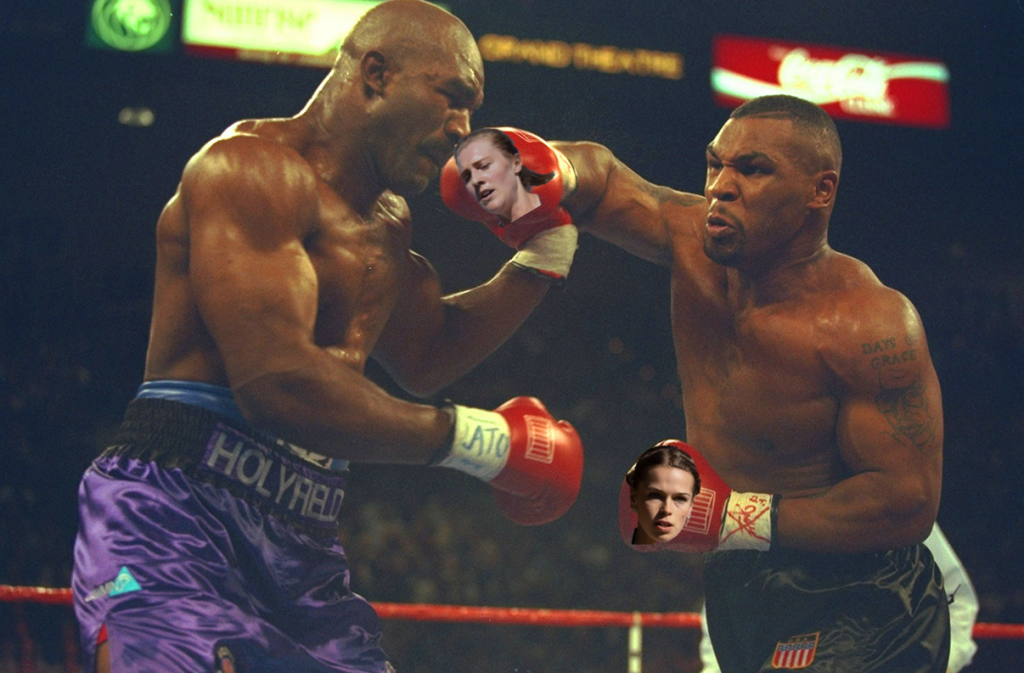 6. McMaster
Unfortunate injuries did not stop this team from grinding to third at OUA behind a pretty stellar performance from Erin Mawhinney, who decided to make the entire field shit their pants before settling for bronze. She's running it back for #OneMoreYear, and yet somehow Emma Waddington has been designated team grandma. Rumour has it the supporting cast might see some additions at Usports after overcoming an evil set of stairs. Is that enough for a top five finish? It could be. But every time I put a McMaster team up top it backfires, so they're staying at six. Sources are telling me that on a scale of 1-ice cream cake this team rates the new T-Swift album an ice cream sandwich. That's pretty good, and the album also references Pablo Neruda. If the Hammerton ladies can channel that kind of energy… well… that's a lot of hammers. Dark horse threat.
Verdict: Needs more hammer.
5. Saskatchewan
Communications out of SaskTel (kick rocks Bell and Rogers) are relaying the message that this team has not only been training in the snow lately, but straight up plowing through it. I don't know if you know how much horsepower a standard snowplow carries, but I don't either. I DO know that it's a lot, so these ladies must have steam-engine train pistons for legs right now. Unfortunately, I don't think Les Plaines will be covered in quite as much snow, and that park also contains more hills than the entire province of Saskatchewan. Luckily, this past summer, team captain Natalia Bidulka told coach Jason Reindl they needed a to dig a big hole, and so this team unknowingly spent their June, July, and August constructing a massive subterranean hill. Checkmate elevation. That, combined with adding Courtney Hufsmith to McFadyen, Harrison, and Grajczyk-Jelinski should boost this down-to-earth Husky squad up the rankings.
Verdict: Needs more shovel.
Men
8. Alberta
The golden bears may not be golden on Les Plaines, but they are golden in my heart. When I asked this team about Logan Arthur, who is largely unknown, they told me "Bigbeeflord420, enough said." I agree. That's indeed enough. After that they have Riley Stuermer, another front-runner for them, and the fact that he needs to work as hard to run a three minute kilometre as a five minute one means he should probably go out in the lead and try to hang on. Ben Workman has heard good things about that strategy. After THAT Rob Chauvet completes a triple threat up front but I've heard his 4x800m gold medal has gone to his head. DON'T LET THE MEDALS CONTROL YOU ROBBY. AFTER THAT they have Ben Workman going eco-mode by riding either his train or his BIKE. Atta boy Borkman. AND AFTER THAT THEY HAVE CEBULIAK, MURRAY-WHITE, AND USHKO TRYING TO PROMOTE DIVERSITY IN THE WORKPLACE WHILE BEATING UP ANYONE WHO DOESN'T THINK SO. BEARS, BEETS, BORKMAN.
Verdict: Needs more Simone.
7. Western
This team actually asked me what I was going to write here before I made the effort to ask them, so that was a +1 bonus before I even got started. Marcel Scheele seems to be rounding into form, and now that his mom let me know how to pronounce his last-name I've got a lot more confidence in these predictions. Mitch De Lange is also getting faster and will absolutely body guys out there, which will hopefully make room for Loucks and the rest of the Stangs because their back end is going to have to channel some textbook baconator energy for a good showing on Les Plaines. With captain Jacob drawing up the strategy and singing Way 2 Sexy through a megaphone they just might do it.
Verdict: Needs more burgers.
6. Queen's
This young group vacuum packed themselves during OUA on their way to a fourth-place finish just behind the Mustangs. I think they might have the depth to outlast Western at Usports. Mitch Kirby will be back, Miles Brackenbury is going baseball mode down hills, and Will Pidduck has decided that med-school is a good opportunity to start carving out time to train competitively. Some interesting tactics for sure. What's even more interesting is that I've heard to embrace the pack mentality, the Gaels have started to snooze in the same sleeping bag during the season –a kid-sized one. They have top OUA rookie Roman Mironov and probably the best name I've seen while reading results this year, "Jude Wheeler-Dee." Nah. Nah. Nah. Nah-nah-nah-nah. Hey sixth.
Verdict: Needs more XP.
5. UBC
Lastly, we move on to an absolute loose-cannon of a team in British Columbia I mean hopping into a car with these guys is like strapping yourself into an earthquake simulator while "Hotel Room Service" is blasted by a seven-billion Watt amp through your ear socket. Then they stroll out onto the course and rake dubs like leaves. PITTBULL ISN'T EVEN GOOD, but Thomas Nobbs is, and so is Tyler Dozzi. Some scouting reports even have them listed as "the best 1-2 in Canada," which is bold, but what pisses me off is there is absolutely NO consistency. The "O" in "Nobbs" is short, but in "Dozzi" it's long. PICK ONE. It's either NOEBS or DAWZZI. Or don't I guess because there is no way that won't get in the heads of the other teams. UVic export Josh Kozelj is pretty sick and writes good news articles. Spencer Hardy and Liam Dwyer aren't liquid or gas so I guess that means they're solid. If these guys channel some Queen's strategy and pack themselves into Nobbs' tent they might win a medal here.
Verdict: Needs more consistency.
More to come (Part 3)…
…or go back to Part 1