Intro: see here.
Holy hell we put all these into one this year. Can I submit this as my thesis?
Women
Honny Mentions
*Current song: I've Got You Surrounded –Jack White
Montréal: They have two returners from their ninth place finish last year in Murielle Aglot and Myriam Poirier, plus Garnier is running well, but a top 10 will still be tough.
Windsor: Pretty good runs at OUA from Nicole Larue and Samara Quanzo Quanzo Quanzo means this team has entered the top 10 discussion. In their spare time they make pretty fire music videos featuring Luke Mawhinney on bread mic. They better drink enough blue Gatorade to stay hydrated.
Waterloo: Claudia Heeney = nasty, and sources told us this team stunk up OUA's like superheated expired milk. Okay, maybe the sources didn't say it exactly like that… We'll see if they can drop the milk but stay superheated at this one.
Alberta: We had them in the top 10 early, but I don't think it's meant to be. We still think they're cool though, and apparently that was enough for Olivia Cooper and Jazzy Feds to convince the school to bring the team out east this time around. Respect.
UNB: We have heard from sources that the vibe on this team is "hella granola." My granular consumption has been lacking lately to be honest, but if Ivy Bialowas is able to run after being out with injury for AUS I think this team has a good shot at the top 10.
10. Saskatchewan
*Current Song: 11:11 (it's 13:22) –Arkells
Every year it seems there is one athlete who decides to go Star Wars mode and unload a steaming hot laser beam to defy the odds. Last year that was Kaitlin Harrison, who beat the likes of Joanna Brown, Jazz Shukla, and Kiana Gibson to place fifth for a mammoth type of run I mean it was absolutely massive. Speaking of Star Wars, idk who this team sources to make their graphics, but whoever it is has serious skills.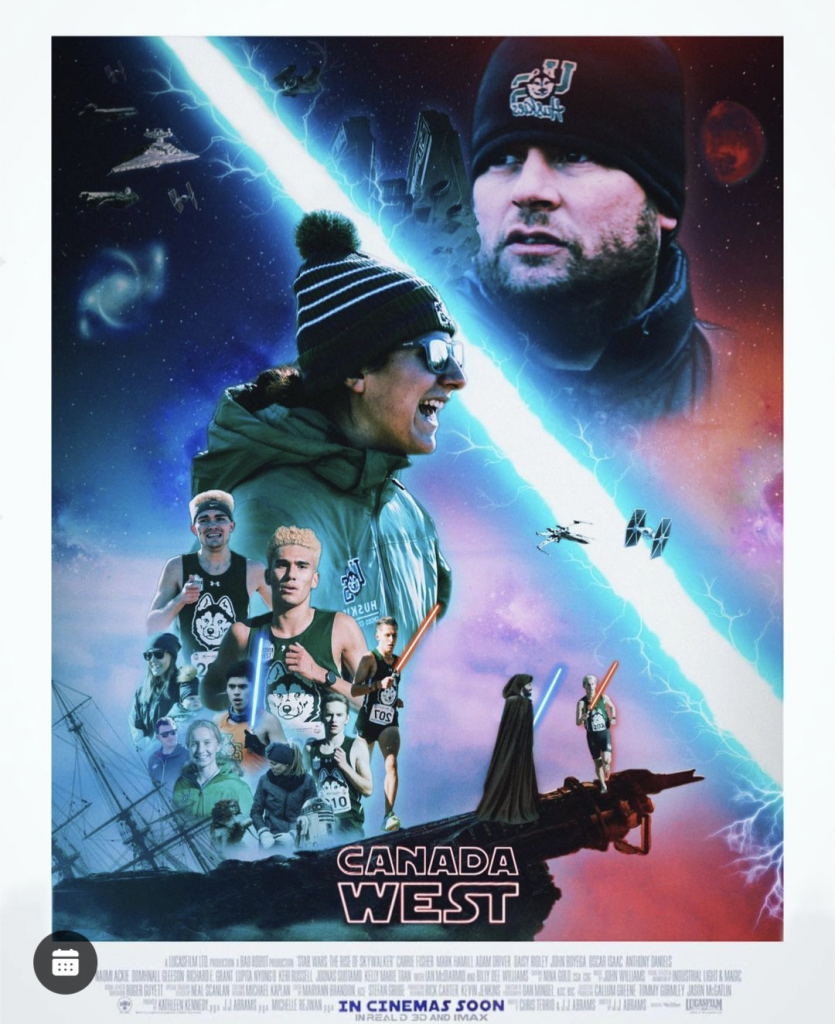 Speaking of mammoths, the squad has had to deal with sub-zero snowy conditions the last week or so. That's rough, but maybe it will bring out huge performances from McFadyen and Grajczyk-Jelinksi, who return after placing 26th and 27th last year. They will have to, because Avery Pearson hasn't been running this season, and Natalia Bidulka isn't around anymore to provide the hype. I also have no idea how the "y" works in McFadyen's last name. Is it silent? Is it literally "MIC-FAD-YEN?" I tried to ask but got ghosted (fair enough).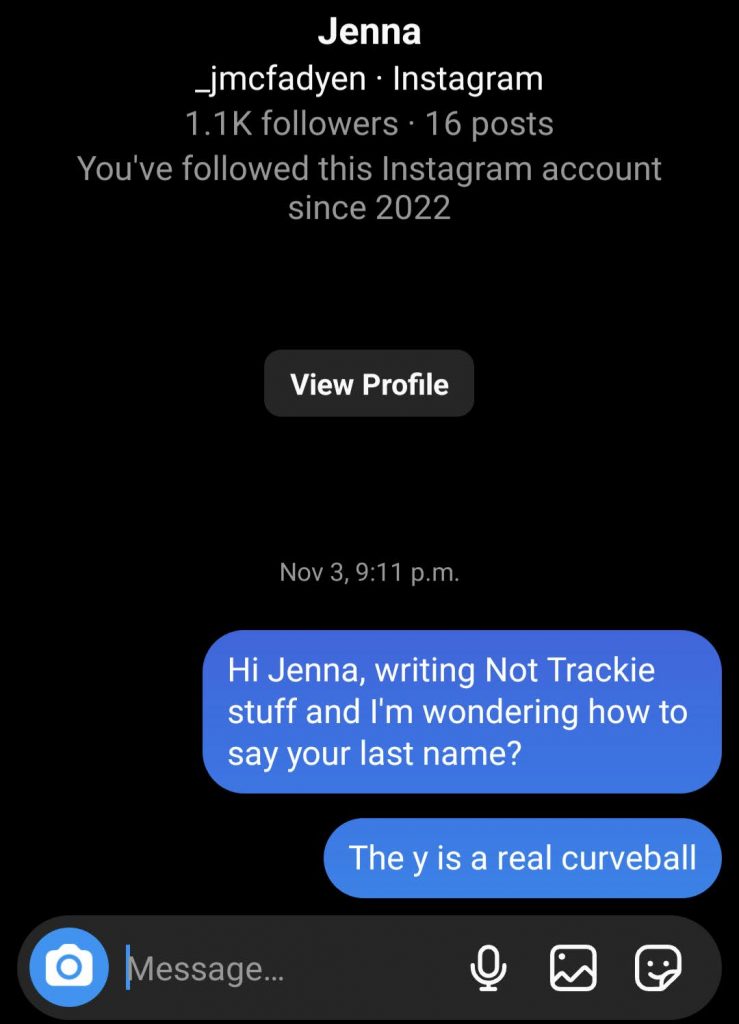 The coaches have 'em in 7th, but we don't think this team has the depth.
Verdict: Needs more mammoth
9. Queen's
*Current Song: The Riverboat Song –Ocean Colour Scene
10th last year but only returning two of their top seven, this team is loaded with rookies and E2's to back up Manon Plouvier and Tamara Goddard and that's going to propel them to a better finish. Any confusion with the pronunciation of Plouvier's first name (I think my sources were able to help me out here, we should be good) can be forgiven because one of their athletes probably has the best name in the league. That's Emma Graham, who is named after Graham crackers which we all know are packed with essential nutrients that help you run fast… okay it's actually Elizabeth VROOM. We've heard reports that this team of seven can be frequently found doing wheelies up and down the Fort Henry hill in a Volkswagen five-seater, and once they're done they take boxes of Graham crackers out the trunk for a good recovery session. They even feed some to the local pigeons who help them deliver secret messages. Can pigeons eat Graham crackers? Is this team an undercover spy agency? I have no idea but this one is getting out of hand.
Verdict: Needs more pigeon.
8. Victoria
*Current Song: All Because of You –U2
This team has been an absolute pillow all year because they are being slept on. We are fans of teams that can pack it together like a Euro-trip suitcase, and the Vikings definitely do that. They had a spread of just 30 seconds for their top 5 at CanWest, 31 for their top 6, and 45 for their top 7. That's a lot of insurance, now they just need someone to go spiral staircase mode and step up on Saturday for a big finish. It could be Jennifer Erickson, it could be Caitlin Mann, it could be Delaney Chan, it could be Christina Peet Williams, it could be Bridget Mateyko, it could be Erin Owens. One thing's for sure, 6th year E5 senior Georgia Ginther has more than enough energy for all of them combined. If you see a glowing orb of electricity from one of the hotel rooms Saturday morning, that's probably going to be U Vic getting hyped.
Verdict: Needs more stairs.
7. St. FX
*Current Song: Knights of Cydonia –Muse
Absolutely roasted this team's nickname in the Post-Conference UPDATE, but let's take a closer look. Amazingly, this team still finds themselves in 7th in our rankings despite losing Siona Chisholm to the NCAA. That's because they have a bunch of second year runners where the training is like using a hockey stick to play the drums I mean it's hitting different. A year of experience has put a jolt in the legs of Allie Sandluck, Mairin Canning, Eileen Benoit, Taylor Rasmussen, and Julia Cameron. Tanna Burke and Breanna Sandluck are still going soccer practice mode and kicking around, so this team actually has some pretty good depth. Allie and Eileen especially have low-stick potential and that could put them into 6th place, one better than 2021. You just know Eric Gillis has been sending these gals through pine-laden forest loops packed with hoards of squirrels for training and he definitely checks the radar to make sure he schedules workouts in the worst possible weather. Post-tropical storm condishies should benefit this team. They also got matched with one of the most hype songs in this set, so that could be a good omen.
Verdict: Needs more drums.
6. UBCO
*Current Song: Fuck Tha Police –N.W.A.
Haha I don't think UBCO is the sort of team to listen to N.W.A. When asked about the vibe, of the time sources told us there was "nothing too exciting," but you never know. Fuck the police baby. ANWAY, Joanna Brown strikes us as someone who is generally somewhat quiet but who can really dial up the firework line and make some noise if she wants to. UBCO is going to need her to do just that in the race –she was 6th last year, but they lost Lauren McNeil, who was 2nd. The good news is they have picked up former CALGARY FLUFFING DINO Emily Simpson, who placed 10th at CanWest. They also have Eliyah Brawdy and Kristen Smith running well, and Kate Milne has improved a lot since last year too. This is a "very good, chill group who show up ready to grind at every practice." I'm gonna be honest, the banter here was rough, we almost put UBCO in 7th because of that. Brown has allegedly finally decided to cut down on the mileage for this race, so basically that means she wasn't trying very hard at any of the others. Yeah, the heck with it. Top 5 for her, you heard it here first.
Verdict: Needs more fireworks.
5. McMaster
*Current Song: Jack & Diane –John Mellancamp
Holy banger. Moving on to the Marauders who placed 6th last year. Rosalyn Barret decided to go BBQ mode and absolutely smoke one to finish 3rd at OUA's. If there was a MIP in U SPORTS I would vote for her and tell everyone who didn't that they must have been imagining circles because they weren't thinking straight. E4, Sarah Nolan, has been having a good year and finished 10th at OUA's. She's been wrestling seals in her spare time (per sources). I'm not sure how that fitness translates, but it has. Hannah Goodjohn has been good(john) too, and the relief of not having to race at Bayfront park seems to have lifted a weight off of Emma Waddington's shoulders. The depth is there with Treleaven, Overholt, and McKeown. Hopefully they aren't out of gas just yet.
Verdict: Needs more propane.
4. Western
*Current Song: Summer Days –Martin Garix, Macklemore, Fall Out Boy
At the Bayfront Open I asked them if they were planning on sandbagging the season until U SPORTS like last year, and they didn't have a comment. They better hope that was their plan, because to put it nicely, OUA's was racoon food for this team I mean it was trash. The good news is they're better than that and Anna Carruthers looks prepared to finish the season off strong this year. It's tough though when you lose Kate Current and Zoe Burke. Heidi Ohrling, who finished 11th last year, is also definitely getting put in front of the bass-boosted speaker of medical school and being blasted. Maybe that will prepare her for getting blasted with a tropical storm. Can they defy the odds and medal? They need some heat-seeking finish line missiles to be delivered by Sophie Coutts, Chloe Coutts, and Ohrling to back up Erika Jordan and Anna Carruthers. The sandbag wall they've built might help with a flood watch during the rain Saturday, but they've gotta cut them open and let loose instead.
Verdict: Needs more knives (to cut open the sandbags)
3. Guelph
*Current Song: Jump –Flo Rida, Nelly Furtado
Last year I took a risk by telling Guelph to Jump (into first), but in response they said "how low?" And placed third, which isn't even that bad, but they didn't come through for our preds, so this time around we're putting em back there. A huge reason I put Guelph in first last year was because sources were telling us that Olivia Roussel was staging raves during pool run sessions with the life-guards, which is absolutely insane, and also impressive. She finished 10th and that was definitely a huge reason why. She's BACK this year, and so are Nina Whitford (2nd at OUA) and Sadie-Jane Hickson (1st OUA) who are favourites to medal individually. Annika Ariano might be taking a page out of Western's book because she sandbagged hard all season before ripping one at OUA's to finish 4th. Has she stored more bags to rip? Sandra Radio Goo Goo Ga Ga continues to always show up to the start line on time, and tennis expert Michelle Gray was rookie of the year at OUA. Unfortunately, it looks like Woodhouse will be out for this one, so adjust your prediction contest picks accordingly. The question is, are the hops high enough this year?
Verdict: Needs more vertical.
2. UBC
*Current Song: Sports –Viagra Boys
We found out last year that the C in UBC stands for Cleves. I'm still trying to figure out what the U and B is for, but it might be University of Butternut because sources are telling us this team absolutely mucks squash. They've built a hot tub in their athletic centre that has a constant supply of butternut squash soup instead of water. I have written in my notes that "Holly MacGillivray is like electricity workers" and I have no idea what I was going for there to be honest. Maybe that she's completely wired in this year? She finished 3rd at CanWest, so yeah, she's fibre optic cable mode. The interesting thing is that this team only has two of the seven from last year in their current championship roster lineup. That's Jamie Hennessey, who is slowly figuring out (maybe) how to move her arms properly, and Katie Newlove, who took the summer to try out some new variations of running a mile. Sim would be a returning athlete but hasn't raced. If she does and runs well, that would be the most impressive thing since Josh McGillivray's legendary 2019 debut. Transfers Kiana Gibson and Marley Beckett are the main reasons this team is ranked so high. They've been "putting on a dawg show" this year, per sources; but this team really has menaces across the board with Kyla Becker and Amelia Pfohl rounding out the roster. I'm writing this in a Pfohl, AKA the basement I live in. We'll just end this segment off with what is a pretty provoking assessment from our sources "This team has greater depth than Mariana's Trench. A podium finish is not wishful thinking here. Also, if it sounds like a pack of dogs is on the sidelines during the race, it's just the guy's team barking on their teammates –don't ask. The east coast better be ready to get DEVASTATED."
Jeeze, we won't ask, but we have to agree. A tropical storm might be in the forecast for Friday, but so is a massive dose of Cleves.
Verdict: Needs more dawgs.
1. Laval
*Current Song: We're All In This Together -Sam Roberts band
Les championnes en titre, Laval is back and ready for action. I reached out to sources for this team, they sent back some français Québécois slang terms. Googling those terms made me realize two things:
This team means business –cette équipe ne plaisante pas.
I am not confident enough to write those words in this segment. Lmao –Je n'ai pas le courage d'écrire ceux mots dans ce segment.
Alors, we know this team is dangerous. They are also apparently full of new «dangereuses» who are ready to set the dance floor 💃 on 🔥. One of those is Florence Caron, AKA (alias) FloCo, who has been right behind la duo dynamique 🤝 de Jessy Lacourse 🏃‍♀️ et Catherine Beauchemin 🛣️. They will get Jade Bérubé back for this one, who has been in the incubation chamber listening to hardcore rap bangers 😤 like «I'll Whip Ya Head Boy» by 50 Cent. Are ya kidding me? Tu te fous de moi????? If the other teams aren't scared 😱 after reading this, they should be. Sara-Pier Paquet wraps 🎀 up the top 5 for this squad, and they have Camille Boudreau and Marie-Ève Turcotte to round out their top 7. They even drew Québec native Sam Roberts for the song choice. As he says in his song, «We are we are the angry apes 🦍, we don't wanna look at no empty plates.» The past four championships they have finished 1st, 3rd, 1st, and 3rd, so the only thing that could maybe stop them this time around is the universe's continuation of that natural pattern. We don't think that will be enough. This Laval squad will not settle until their plates are full of gold medals –cette Laval équipe ne sera pas contente jusqu'à leurs assiettes sont pleine avec les medailles d'or. Some say they are on their way to winning a hat trick? 🚨 🚨 🚨 🎩.
Verdict: Needs more chapeau.
Men
Honny Mentions
*Current song: The Last Crusade –Sam Roberts Band
Calgary: Well it's fitting that we got a back to back Sam Roberts because this is indeed the last Crusade for THE DINOS. We thought it was last year, but we thought WRONG.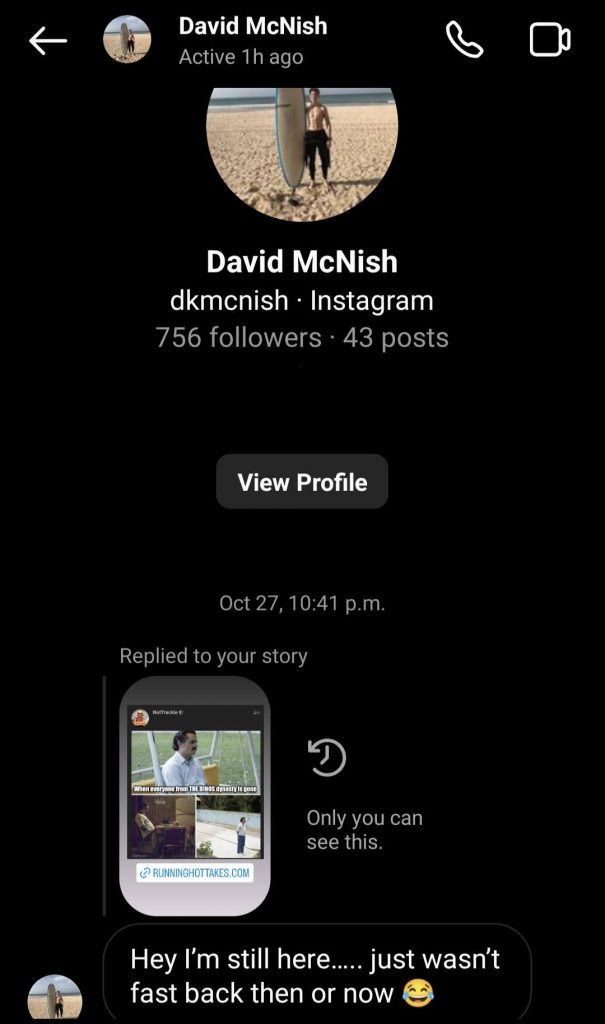 Now in all fairness to David (and us), he's not much of a cross country guy, so sorry for missing that, but he does have a 1:56 800 to his name, so he's not that slow. Maybe we'll see him in the 4×8 during track season. Regardless, we are HYPED to be able to cheer on THE DINOS one last time and maybe they'll shave all kinds of designs into their hair again.
Windsor: The Windsor guys supposedly needed a top 10 ranking to get sent into tropical storm Nicole, but I guess 11th was good enough. The criteria might have actually been "be ranked higher than St. FX," who they now have a de-facto rivalry with. It would be kinda funny if St. FX beat them. Speaking of rivalries, Toronto declared a rivalry with the Lancers because of Cam Cira deserting them for Win City. Lakehead probably holds a grudge too. Why? If you asked Locksley, they would say "Well just because." If you ask us, we think it's because Lakehead beat them fair and square but isn't ranked higher. What's going on there? The Lancers will have a whole bunch of targets on their back as they try to ride the low sticks (lances) of Cam Cira and Jonny Rioux to a top 10 finish. They're going to need a better one from Luke Mawhinney & Co. Cole Hannam believes in their cause, so maybe they can do it.
Lakehead: A head made out of a lake? You lost me. This team's fearless leader is Connor MacIntosh, who has wrestled the Lake Superior version of the Loch Ness monster, which is basically just an amphibious moose named Walter. After that they have JETT Dobson, LEIF Buxton, Andrew Lehman, Will McDonough, and their motto "you, yourself, and fitness." Top 10? Maybe.
UNB: They've got a pretty good top 3 but don't have the full team packing it in like the Dal Boys. Maybe next year. Jared Howse ya doing might place well.
St. Mary's: The lord of Sackville Andrew Peverill is going to lead this team straight into the downpour of tropical storm Nicole to try and flip the links at Brunello over and clock a surprise top 10 finish.
St. FX: It was a rough AUS for these guys, but that's probably because Eric Gillis shoots these guys with a firehose during workouts to simulate extreme weather so it might take a couple weeks for the training effect to settle in. They are literally hoping for hail on Saturday because of their unorthodox training methods. And because of the laws of nature that we recently made up, the only kind of hail you get on golf courses is golf ball sized. You don't want one of those straight to the dome, but the X-men have developed titanium skulls so it would have zero effect. Wild.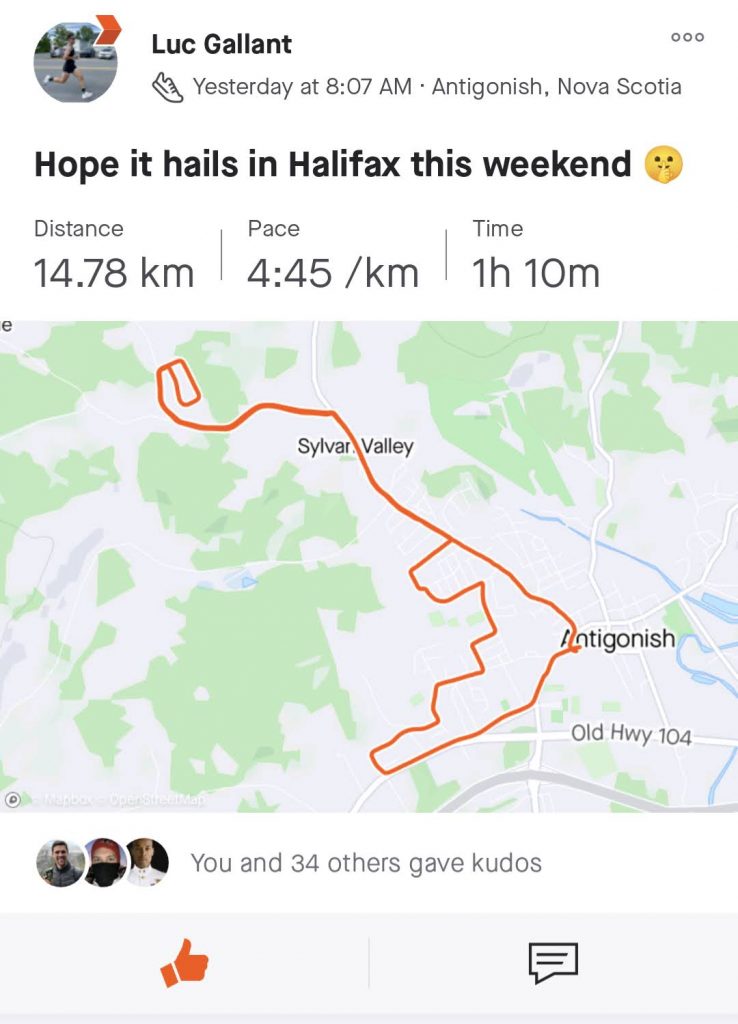 Saskatchewan: Lastly, we get to the Huskies, who have a pretty active social media presence (@huskiesendurance). Some of their roster claim they're on the "jog squad," which doesn't really seem like top 10 material, but then others claim they're "nice at ping pong," which does. Their graphic design skills remain unbeatable which is why I think this team could challenge for the top 10.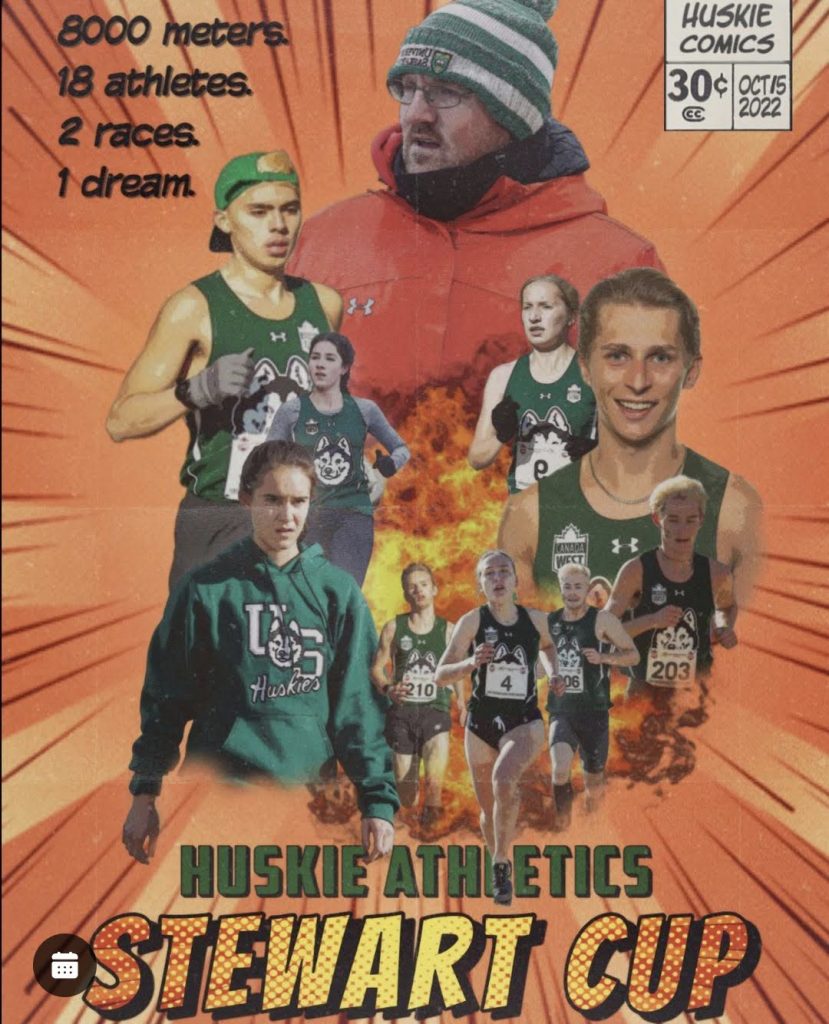 10. Victoria
*Current Song: Picking Up The Pieces –Average White Band
Yeah, idk much about this team but Danny Damian almost managed to edge out Jonny Perrier at CanWest for the bronze before what looked like a pretty epic wipeout which would have elicited a "That's using your face," from Jay Onrait. They got beat by a classic Berta 69 to just miss out on a silver medal, and seem to have a pretty strong 7. That was probably enough for me to put them in the top 10, but then I cam across this image, which solidified their position. The good ol' Cove Crotch. Nice one.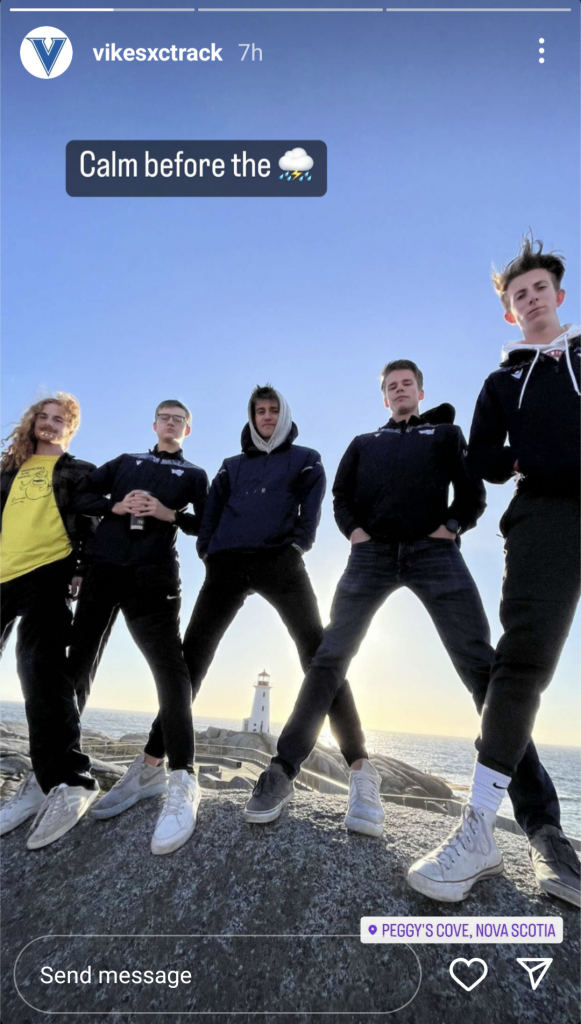 Verdict: Needs more face.
9. McGill
*Current Song: Lights –Ellie Goulding
Beauty Beaudet could challenge for the win in this one, but MoreCar got him at RSEQ after Matt was unable to stay on his feet. Tom Secheyron and Jack Stanley are better this year, and Noah El-Rimawi is Fine. They kinda need Felix Bedard to come back to help clinch a top 10 team finish. He didn't race at RSEQ but is registered here. If he doesn't race the other four are going to have to go sitting on an deck of cards mode I mean they're really going to have to be on their game. We've heard this team like BIKES too, which has historically been more of a Guelph thing. BICYCLETTES doesn't have the same ring to it, but I've also never heard any of the ringtones on these dude's cellphones, so we'll see what happens.
Verdict: Needs more balance.
8. Western
*Current Song: Spoonman –Soundgarden
It was a tough day at OUA's for the musty men, but they do have the advantage of any of their 7 being their top 5 on a given day. How do they do that? By organizing a 7-day life rotation. That's right, each one of these guys is doing 1/7th of 7 university degrees. That seems like an unnecessary mental strain to me, but they make it work. They're such experts at this now that they even know each others' toothbrush techniques. I feel like that should put them better than 8th but it's tough –the quality of the teams this year is high. They placed 6th last year, and to replicate that this time around they're going to have to hop into Mark's Royce and Roll along to the finish like pins on pizza dough. Maybe if they lock themselves onto teams like Dalhousie, Alberta, and Guelph they might. But to do that they need some keys. Do any of these guys play piano?
Verdict: Needs more keys.
7. Alberta
*Current Song: The Spirit of Radio –Rush
Yeah, the Berta Boys had a pretty rough one at CanWest. I think the airport floor food finally caught up to them. They couldn't even do their strides in straight lines for a bit. The effects were NOT FELT BY RON MACLEAN though –he fired a second-place rocket. Was not expecting that from a 1500 guy but I guess it's more likely to happen when you move the distance down to 8k and holy stache this guy's facial hair game is impressive. In fact, the whole team's is. There was a Riley Stuermer petition earlier in the season to bring back the mullet, which the pic on the right clearly shows was pretty nasty last year. Logan Arthur's was too holy heck. Pretty good lettuce for a guy who some know as Bigbeeflord420. I guess these guys wear hats to keep the hair out of their faces, but I want to see it being tossed around out there like old-school curling brooms. Ron has the right idea with the headband.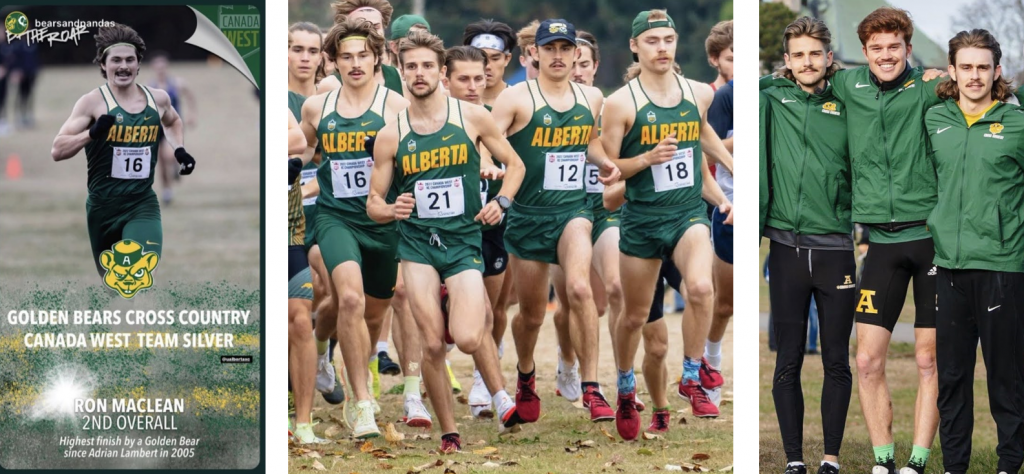 Speaking of headbands, I kinda want to draw your attention to the bear logo. Do you think the cylindrical head came about from wearing that green headband for years? Or was the bear born like that? It probably doesn't matter. This team has a lot of depth with Cassian Murray-White, Will Cebuliak, Jason Ushko, and Brendan Simone. They had some pretty cold conditions to deal with the last couple weeks, so we'll see if the heat can help them find their legs in Halifax.
Verdict: Needs more hair.
*Note: we had Brayden Mytopher listed as Alberta in the prediction contest, he goes to Regina and isn't racing lol GG us. Berta still 7.
6. Dalhousie
*Current Song: Basket Case –Brasstracks
This team is the definition of Basket Case and that's what makes them amazing. They've basically got a squad of 5 solid guys who they depend on to come through every race, and so far, they've delivered every time. It's like the number one Canada Post mailperson out there –just tossing bullseye envelope darts straight into the mailbox. These guys pack it tighter than a Volvo Station Wagon from the 70s on a family road trip. They will definitely be sharing the same sleeping bag tonight, as they have for the past year. Nick Robertson, Hudson Grimshaw-Surette, and Aiden Goslett are ready. We've also had sources tell us that Dan Rosen is consuming an average of 6.5 bananas per day now, so his potassium levels are tweaked, and Will Cox has increased his maximum hot dog intake to 13. That's impressive. Sources are telling us not to worry about these guys running, their eating habits alone will tell us everything we need to know. Last year they washed it down with some milk after placing 7th. We'll see if this absolute unit can better that this time around on home turf.
Verdict: Needs more digestion.
5. Queen's
*Current Song: Proud Mary –Creedence Clearwater Revival
The Queens of the Stone Age were "rolling on the (Thames) River" at OUA's to take the silver medal behind massive performances from backie-hat Mitch Kirby, Roman Mironov, Jude Wheeler-Dee, and Miles Brackenbury. Their coach was hustling too, but I still dusted him. Our sources are indicating an outside shot at a medal if they can get a good run from Tanner Hueglin or Dan Coolican and those other four can swing that performance again. These guys were wondering if the RunningHotTakes studio was low-key referencing the minions movie with our Queens of the Stone Age nickname because the minions are yellow.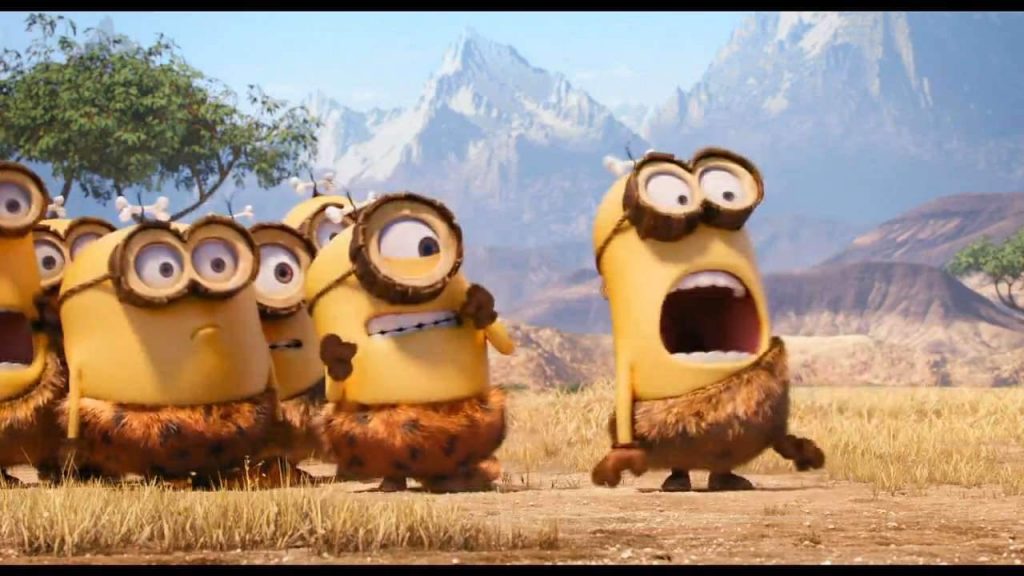 We weren't, but it would have been funny if we were. Regardless, minions aren't going to cut it this time around. They've gotta morph into Killer Queen mode by firing off Roman (Mironov) candles as soon as the race starts. It's gotta be a Freddy Mercury takes off all his clothes kinda performance from the guys. We'll see if they can do it.
Verdict: Needs more candles.
4. Guelph
*Current Song: Fool The World –Hazen Street
We flipped quite a bit between Queen's and Guelph but finally put the Guelphie Welfies into the fourth position because of a deeper squad. Nick Bannon and Gavin Hughes also had uncharacteristic off-days at OUA, although Christian Igneous Rachner put up a big one to finish ninth. We think this team has the most room for improvement from their conference result, and there is usually always one team that flips the script (or Fools the World) for U SPORTS. The flat course should be good for a guy like Alec Purnell, who is dense enough to scratch diamonds. Nick Bannon didn't freak out enough at OUA, so he's got some in the bank for Saturday's run. We talked about how Hughes can be a light switch with his performances –sometimes on, sometimes off. Well at OUA he was turned off by an ankle that was short-circuiting. Reports are telling us the wiring is back up and running for U SPORTS. Behind him they have DJ Tano P spinning decks at Olive Garden in his free time with Max Davies and Jack Lehto taking care of the sound system. These guys really know how to turn the bass levels up and shake the room Will Smith style if they want to. Last year at les plaines they were sitting on cannons before the race. I haven't really seen those kinds of antics from this squad this year. Will they be able to let loose and unload one?
Verdict: Needs more silly.
3. Laval
*Current Song: Sunny –Boney M.
The Laval women are on another level, physically and mentally. What about the Laval men? Their coach, Felix "El Goulino" is trying to get them amped up and so is 🦍 veteran Jonny Tedeschi. Tedeschi makes everything into a mission. Getting teams to wear green circles? *Salute emoji* Putting in the miles to run fast? *Salute emoji* Hyping up les boys? *Salute emoji* Tying his shoes? *Salute emoji* Waking up in the morning? *Salute emoji* He is the mission king –Le roi des missions 👑. He might also be the king of the lave auto if he keeps this up.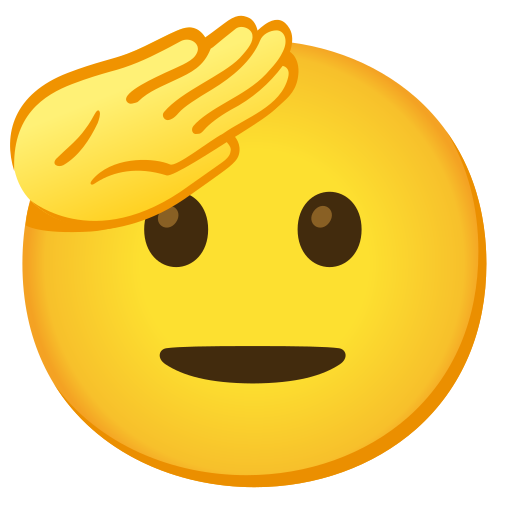 Per sources, the other teams better «faire leur Duolingo bien comme il faut en prévision du dance floor parce-que on a beau pas savoir quelle team va gagner la race chez les gars, mais le party ça va être une domination Lavalienne.» Basically, you better do your Duolingo lessons like it's a mandatory requirement for the dance floor because even though we don't know who will win the men's race, Laval is going to dominate at the party. That's pretty classic, and they might have a mission king, but it's going to be hard for them to dominate on the course without Queen Desgagnés. It really opens up a medal possibility for Guelph and Queen's. However, we haven't yet considered Laval's secret spicy sauce, which is stronger than EPO or steroids, and prepared by their secret alpha-hydra male. Who the hell knows what that means. We haven't even talked about MoreCar yet, who has been quietly running absolute heaters this season. We can also confirm his car is éléctrique. In London in September the Mac boys had just come back from altitude, so he might be able to contend with them now, but if les boys want to medal he's going to need to ditch the car and bring all the boys onto the autobus with him 🚌. Girardin, Minfray, Saal, Giguere, and Heroux all have a seat reserved. We think Tedeschi and El Goulino will be able to rally les boys for bronze, and that public transit will win the battle.
Verdict: Needs more BUS
2. UBC
*Current Song: Loser –Beck
This team is anything but losers, but they do employ some interesting tactics. Whether it's fighting an orangutan once a year with a sword or fighting a chicken every time you get into your car, UBC is always ready to battle, and apparently bark according to the women's team. They went hoodie mode for their roster photos to set the mood early, then Guelph transfer John Perrier, who was fifth at U SPORTS last year, started doing 30k long runs at 5 am on random days of the week. People like to talk about the church of the Sunday long run. This guy said "fluff that" and did a pumpkin spiced long run on a Thursday for jokes. Speaking of jokes, Tyler Dozzi might be able to win on those alone, as his CanWest W was fueled by memes and a training regimen of pool running. The guy is going to be featured in a Horizon track club video today where I imagine he just absolutely leans into everyone at every opportunity. You love to see it. The mustache game is strong with him as well. The question is, is pool running enough to keep up with the likes of Davies, Drover, Turek, Beaudet, and Morecar? Or is his tendency to sandbag for ACXC going to continue? At the beginning of the year this team was wondering if they would even be able to medal, but now it looks like a sure thing as Bill Makwae is nasty, and Sacha has the biggest name I've ever seen in my life. I can't believe that's allowed, you would need to use size 2 font on a hockey jersey. Behind them they have a supporting cast of Riley Miller, Thibault NIEDERHAUSER, and Liam Dwyer. These guys might need a Dwyer in their Niederhauser after getting soaked to the bone by the rains of Nicole. I think the most interesting thing for me will be to see how far Perrier's upward trend brings him. Guy is an absolute LOAF. He loves em. I think the best strategy for this team is to keep winning the mental battles. UBC was able to meme their way to the win at ACXC last year, that's probably their best way forward right now, or maybe a soak in the butternut tub.
Verdict: Needs more jokes.
1. McMaster
*Current Song: ROC Boys –JAY-Z
Okay, the others were random, but I selected this song. It's because I think the Marauders should make their own version called MAC boys. Drover, Turek, and Davies really took things seriously this year by spending a lot of August at altitude in Arizona. They've been thinking about this one since the big bang. The return of Dylan Alick, who is a 14 flat guy, has all but guaranteed a medal as long as their top five, which includes Sam Nusselder, make it across the finish line okay. David Marchant and Chris Hoftyzer will provide support. Davies is fueled by burgers on white bread, the classic diet of elite athletes. He's also a leaf-catching wizard on the rail trail. Sources are saying the guy hates not NOT being slept on, and sources are also saying using a bunch of negatives in a sentence can't be not confusing. I will say one thing, we didn't sleep on him in our prediction contest picks. Max Turek has won every race this season and has been subjected to relentless Dozzi memes. Will that plus the OUA curse finally cause him to blink? The last double champion year was back in 2014. Drover will be lurking just behind Davies and Turek. He has said their strategy is to race each other in practice every day, which I can confirm is how it usually goes down. Sam Nusselder won't be on water duties thanks to Nicole, so should have an easier time trying to place somewhere inside the top 20, and Alick is the tights lord. There might be a storm in the forecast but there is also gold medals for the birds as long as they don't run out of altitude.
Verdict: Needs more O2.
So that's exactly how things will all play out. There is no free will, only the future Not Trackie has set out for you. Good luck!